Since
1992
Land Art is producing and distributing liquid supplements since 1992.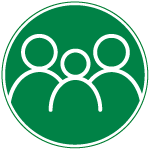 Family-owned business
Land Art is a family-owned business composed of devoted and highly qualified employees.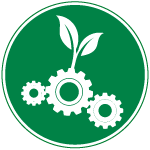 Certified Organic
Our manufacturing facility, where we produce all our supplements, is certified organic by Ecocert NOP.
FDA
Registered
Land Art's facility is registered with the U.S. Food and Drug Administration.
Who is Land Art?
We are a family-owned business producing and distributing liquid supplements. Our facility is registered with the U.S Food and Drug Administration, licensed by Health Canada and certified organic by Ecocert NOP. Our full team of professionals is there to innovate and create products that correspond to the needs of the population. In Canada, we have more than 70 products on the market, and we are currently working on expending our offer in the US as well. All our products undergo a very rigorous quality control testing, to ensure quality, from our team and from an independent lab before the product is even approved. We only work with quality ingredients and materials, like our certified organic aloe leaves from Texas.
Land Art has a devoted team of qualified employees including chemists and biochemists, microbiologists, nutritionists and many more.
The 6 advantages
of liquid form
Easier digestion
Pills and capsules have a protective barrier that you need to dissolve before the product is digested. Liquid form doesn't have that barrier, so it can be directly digested without any dissolution needed.
Easier absorption
Most of the time, liquid supplements are in ionic form, which is more easily absorbed by the body. It takes more effort for our body to liberate the active ingredients from capsules and then transform them into ionic form.
Acts fast
Since the liquid form is easier to digest and to absorb, the active ingredients then act faster.
Higher absorption rate
As we get older, pills and capsules are not always fully digested since we produce less acid. Since liquid form is more easily digested, its absorption rate is then higher.
Easier to dose
Liquid supplements are easily dosed with a dropper, a dosage cup, or a spoon. Your dosage can be more precised and customized.
Easy-to-take
Many people, like children or elders may find pills and capsules hard to swallow. Supplements in liquid form are way easier to take as we can drink them directly, add them to a glass of water or juice or even mix them with food.
Guarantee and quality control
Our site license from Health Canada certifies that we comply to the Good Manufacturing Practices (GMP). Our organic certification from Ecocert NOP allows us to produce, if needed, certified organic products. Even if we always get a certificate of analysis from the supplier when we receive raw materials, we make our own testing and analysis before making our Land Art products to ensure the quality of the materials and then the products. Also, all our materials must comply with the USP reference standards (pharmaceutical norms).
Before packaging our products, here are the many tests that we perform:
We analyze the active ingredients to make sure that the dosage of each substance corresponds to the USP standards norms.

 

We analyze our products in our microbiology lab to ensure they are exempt from pathogenic micro-organisms.
We analyze the chemical contaminants in our laboratory to ensure our products are free from of heavy metals, residual solvents, or pesticides.
We make an organoleptic analysis to check the taste and look of the products and then confirm that it corresponds to our specifications.

 

We validate the lot numbers and the expiry dates before bottling the products.
We statistically verify the weight of the bottles to make sure that they are consistently filled. We keep samples from each lot to test their stability and as reference for further use and analysis.
We perform stability testing to ensure our finished products are good until their expiry date.
Environmental Commitment
At Land Art, we are deeply concerned about the future of our planet. We support that a healthy environment is the base for good health. Here are some actions that we apply as part of our environmental commitment.
Recyclable bottles made of a superior quality plastic (HDPE) which are BPA and BPS free.
Bottles approved by organic certification agencies.
Recycling program that allows us to reduce our total packaging waste.